Designation :
Assistant Professor
Specialization :
Economics
Email : [email protected]
Office Number :
+(92) 3185506440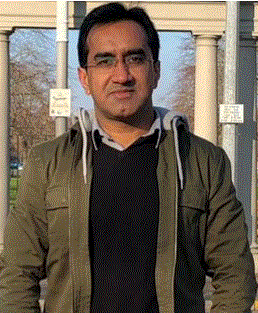 Dr. Naveed currently holds the post of Assistant Professor of Economics with 14 years teaching experience at University of Gujrat. He has earned MSc and MS degrees from IIU Islamabad and PhD from University of Gujrat (IRSIP-University of Bristol, UK). He won many scholarships and awards, including the HEC-IRSIP Scholarship for the School of Policy Studies, University of Bristol and for Asian Institute of Technology (AIT)-Bangkok, and for CASS Business School-London (UK), the Gold Medal and South Asian Triple Helix Association Award 2016 and the Benazir Excellence Award 2015. He has worked on many research projects, including one at UOG, "Non-income Determinants of Human Development in Pakistan" funded by HEC-Pak. He has held various Research Fellowships, including 'Non-income Determinants of Human Development in Pakistan and those concerning various aspects of the earthquake in 2005. He has more than 25 research publications in his account and he is reviewer of various international journals, e.g. Social Indicators Research, the Journal of Asian Social Science and the Journal of Sustainable Development. He has supervised nearly twenty five students in their MPhil, BSc and MSc dissertations. He is confident in the following statistical software packages: SPSS, STATA and EViews.
Dr. Naveed has a good reputation for research into issues of poverty, inequality and human development. He has published more than 25 research articales on these subjects. His research interests and contributions are to measure valid and reliable education, assets, health and human development indices, and to develop scientifically rigorous measures for multidimensional poverty and child poverty that are applicable in low- and middle-income countries.
PhD Economics,University of Gujrat
MS Economics,International Islamic University
MSc Economics,International Islamic University
B.Com,University of Punjab
D.Com,Punjab Board of Technical Education