Vice Chancellor´s Message
Welcome to the University of Gujrat (UOG) - Empowering Minds, Transforming Futures!
The University of Gujrat's journey is deeply intertwined with the vibrant educational history of the town of Gujrat, which has evolved from the Zamindar Educational Association to the world class university. UOG is located in a rich industrial triangle (Gujranwala, Gujrat, Sialkot) - one of the most populated regions of Punjab province. In 2003, under the visionary leadership of the then Chief Minister Chaudhry Pervez Elahi, the Punjab government established the University of Gujrat on the sacred grounds adjoining the shrine of saint Hafiz Sakhi Muhamad Hayat, a symbol of wisdom and knowledge from the Mughal period. Today, UOG stands as a testament to the power of education in transforming lives and communities.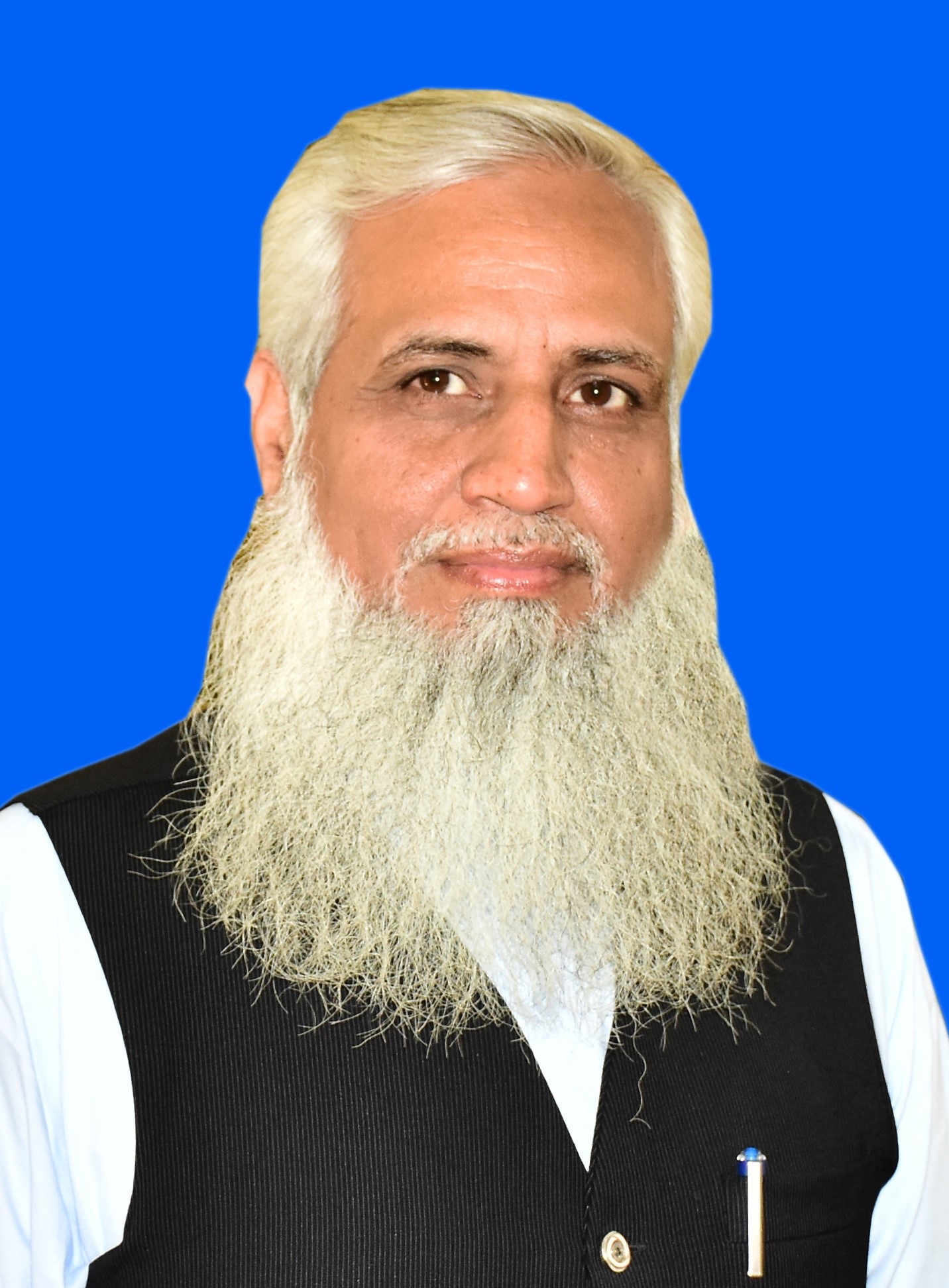 With a mission to produce competent human resources equipped with an entrepreneurial outlook, we strive to prepare our graduates to face the challenges of the dynamic global landscape. Our commitment is to provide a conducive environment and state-of-the-art platforms that help cultivate creativity, critical thinking, and problem-solving. Our vision is bold - to contribute to the development of a knowledge economy, human capital, and vibrant communities through modern teaching and research facilities. We are strong advocates for implementing indigenous solutions to address local issues, enabling our students to emerge as future leaders and contributing positively to society.
As the Vice Chancellor of UOG, I am humbled by the vast potential of our students, faculty, and staff. Together, we form a thriving community driven by teaching, research and innovation, and a shared vision of excellence. My vision for the UOG is to become a hub of creativity and research, where ideas are nurtured and breakthroughs are celebrated. Our academic programs are designed to inspire holistic growth, enabling our graduates to make meaningful contributions to society through the focus on quality teaching, tangible research, and community development.
As we embark on this transformative journey, we greet the forthcoming challenges with optimism and unyielding determination. We are dedicated to establishing a collaborative environment that promotes interdisciplinary research and empowers our students to become global citizens.
I invite you all to explore the endless possibilities that await you at the University of Gujrat. Together, we will create a brighter tomorrow, where a knowledge-based economy paves the way of a stronger nation.
Sincerely 
Prof. Dr. Muhammad Mushahid Anwar
Vice Chancellor | University of Gujrat (UOG)