Academic
Academic > Faculty of Social Sciences > Centre for Languages and Translation Studies
Centre for Languages and Translation Studies (CeLTS)
Mission
The mission of CeLTS is to develop a systematic approach to study the tradition of translation that is informed by the theoretical principles to uncover problems and difficulties of translation and inter human communication. It intends to equip the scholars with the skills to carry out practical translations as an activity as well as a process.
Introduction
The University of Gujrat has the honor of being the first University in Pakistan to have established a dedicated Centre for Translation Studies. It was established in February 2012. The Centre for Languages and Translation Studies(CeLTS) is committed to promote intercultural and cross-ethnic understanding among the diverse communities and societies in Pakistan. The prime objective of the Centre is to promote intercultural dialogue among people at domestic and global level through translation. CeLTS, in this regard offer a platform to bring the nations closer and develop intercultural understanding. It was conceived to catering for the linguistic needs of Pakistani society. It also focuses upon the enrichment of national culture through the transmission of knowledge from foreign to the national languages of Pakistan. It offers MPhil and BS Programs in Applied Translation Studies. It also offers Certificates and Diplomas in various national and international languages. The degree programs provide the translation scholars with an intellectual and philosophical perspective on the activity of Translation and enhance the practical skills in field. The Centre publishes a multilingual magazine and a research journal recognized by the Higher Education Commission of Pakistan.
Chairperson Message
The establishment of the Centre for languages and Translation Studies (CeLTS) is based upon my belief that we are living in an age in which the sharing of knowledge is the greatest need. The process of sharing knowledge depends a lot on translation work. CeLTS is basically meant to produce authentic translators equipped with the knowledge of the concepts and principles which ensure the production of reliable translations in our national languages and vice versa. It aims not just at producing Translation Scholars, but at nurturing the generations of the individuals equipped with knowledge and skills for a glorious national uplift. This is what the new age demands and what ensures our survival in this rapidly changing world.
In the efforts made so far, I can claim a journey in the very right direction in which I see the signs of the destination we have chosen. Having full faith in the very competent faculty and a very systematic approach that we are following, I can say with all the certainty that CeLTS is bound to reach the pinnacles of glory. I pray to Allah Almighty for enabling CeLTS to achieve its determined objectives.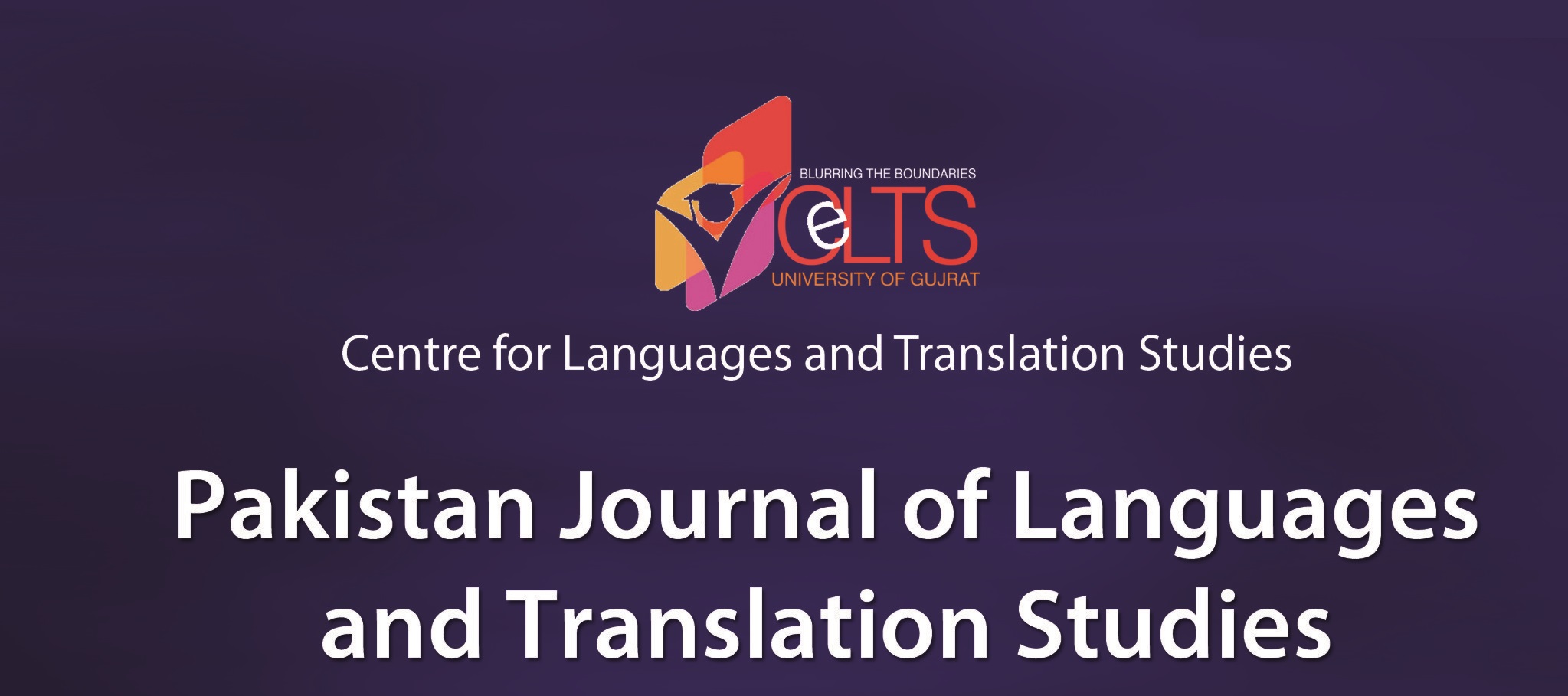 Download Pakistan Journal of Languages and Translation Studies