Designation :
Associate Professor
Specialization :
Organic Chemistry
Email : ehsan.ullah@uog.edu.pk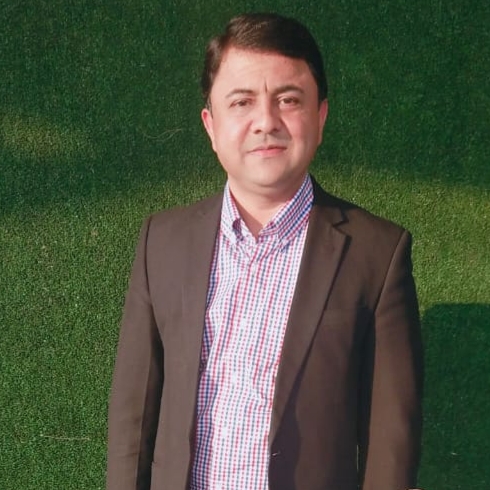 Ehsan Ullah Mughal was born in Wazirabad, Pakistan in 1978 and obtained his master's degree from Quaid-e-Azam University, Islamabad, Pakistan in organic chemistry. In 2013, he obtained his PhD from Bielefeld University, Germany under the supervision of Prof. Dr Dietmar Kuck. Thereafter, he moved to the Max Planck Institute for Polymer Research, Mainz, Germany for a postdoctoral stay in the group of Prof. Dr Xinliang Feng. In 2015, he started his independent research group at the Department of Chemistry in University of Gujrat, Gujrat, Pakistan.
His current research interests focus on the design and synthesis of bioactive heterocycles, synthetic flavonoids, transition metals-based terpyridine complexes and their fabrication in dye-sensitized solar cells and carbon-rich polycyclic aromatic compounds for applications in organic electronics.