Designation :
Associate Professor (Tenured )
Specialization :
Botany
Email : [email protected]
Office Number :
+(92) +92-53-3643331
Office Exten :
213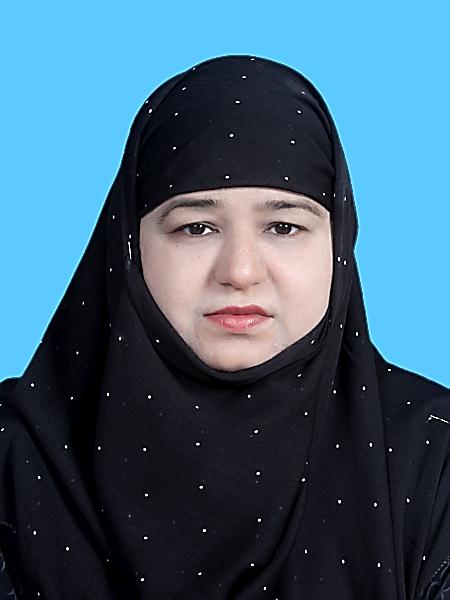 Dr. Sammer Fatima has been working as Assistant Professor in Department of Botany, University of Gujrat since 17th April, 2015. She has a doctoral degree in the field of Botany with the specialization in Plant Stress Physiology and QTL mapping. She did her MSc, MPhil and PhD from Pir Mehr Ali Shah Arid Agriculture University, Rawalpindi, Pakistan. She won HEC merit scholarship for MPhil leading to PhD. She visited CRA CER Italy by winning one more scholarship offered by HEC and learnt latest research techniques there. She is HEC approved supervisor and has supervised 17 MPhil students until now. Two PhD and one MPhil student are currently working under her supervision.
Plant Stress Physiology, QTL Mapping, Shelf life of plants and Ethnobotany