Designation :
Assistant Professor
Specialization :
Environmental Engineering/Science
Email : zaki.asam@uog.edu.pk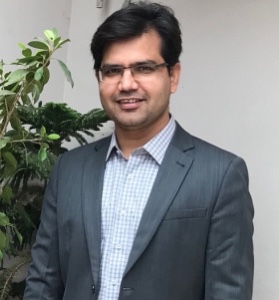 Dr. Asam has over 15 years of research/teaching experience in the field of Environmental Sciences. During this period, he had been working in various countries including Ireland, Denmark, Sweden, Finland, France United Kingdom, China and Pakistan. He is currently serving as Associate Professor at the Department of Environmental Sciences, University of Gujrat. Dr. Asam has been involved in a number of research projects completed in various capacities with a total funding share of over €4 Million. He has supervised 22 MPhil & 11 BS student thesis to completion while 1 PhD & 3 MPhil students are currently under his supervision. He has published 27 articles in International Peer Reviewed Journals with high impact factors and over 35 papers/abstracts in International Conferences. Dr. Asam has a total impact factor of over 110 and his research work has been cited over 1000 times in peer review press with an H-Index of 17 and i10-Index of 22.
Carbon Sequestration, Climate Change, Water quality assessment & protection methods, Wastewater treatment, Solid waste management, Biofuels production, Life-cycle assessment (LCA), Greenhouse gas (GHG) emissions and mitigations, Soil quality, soil erosion & degradation.