Prof. Dr. Abdul Majid Sandhu
Designation :
Professor
Email : abdulmajid40@uog.edu.pk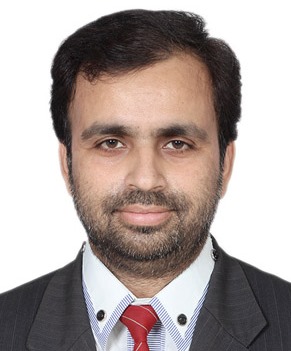 Dr. Abdul Majid is Professor and Chairperson in the department of Physics University of Gujrat, Gujrat, Pakistan. His research interests include experimental and computational studies of semiconductors at bulk and nanoscale for utilization in electronic, optoelectronic and magnetic devices. He has more than twenty years of academic and research experience at national and international organizations. He did his PhD research work on ion implanted GaN and AlInN at Institute of Semiconductor Physics, Chinese academy of Science, Beijing, China. He carried out Postdoctoral research at Osaka University, Osaka, Japan and studied layered semiconductors using computational techniques. He has supervised a number of research theses and published a lot of articles / Book Chapters / Books in reputed ISI indexed journals / Forums.
Experimental and computational study of semiconductors at bulk and nanoscale for utilization in electronic, optoelectronic and magnetic devices