Designation :
Assistant Professor
Specialization :
science
Email : kiran.hina@uog.edu.pk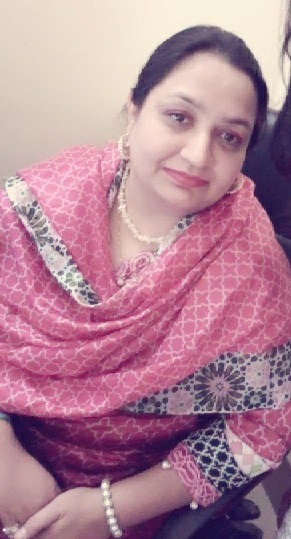 Dr Kiran Hina is PhD from Massey University, New Zealand in year 2013. Title of thesis was "Application of biochar technologies to wastewater treatment". She completed her Post graduate diploma in 2009 from Massey University NZ. Her BS and MS (Hons) was from UAF, Faisalabad. She has hands on expertise on FTIR, NMR, AAS, TGA, Graphite furnace, spectrophotometer, pyrolysis, gasification and flame photometer. She is serving UOG since May 2014 as Assistant Professor, Department of Environmental Sciences.
The main focus of Research is wastewater treatment, heavy metals immobilization in soils, organic manuring and biochar application in environment.