Designation :
Assistant Professor
Email : saima.anwar@uog.edu.pk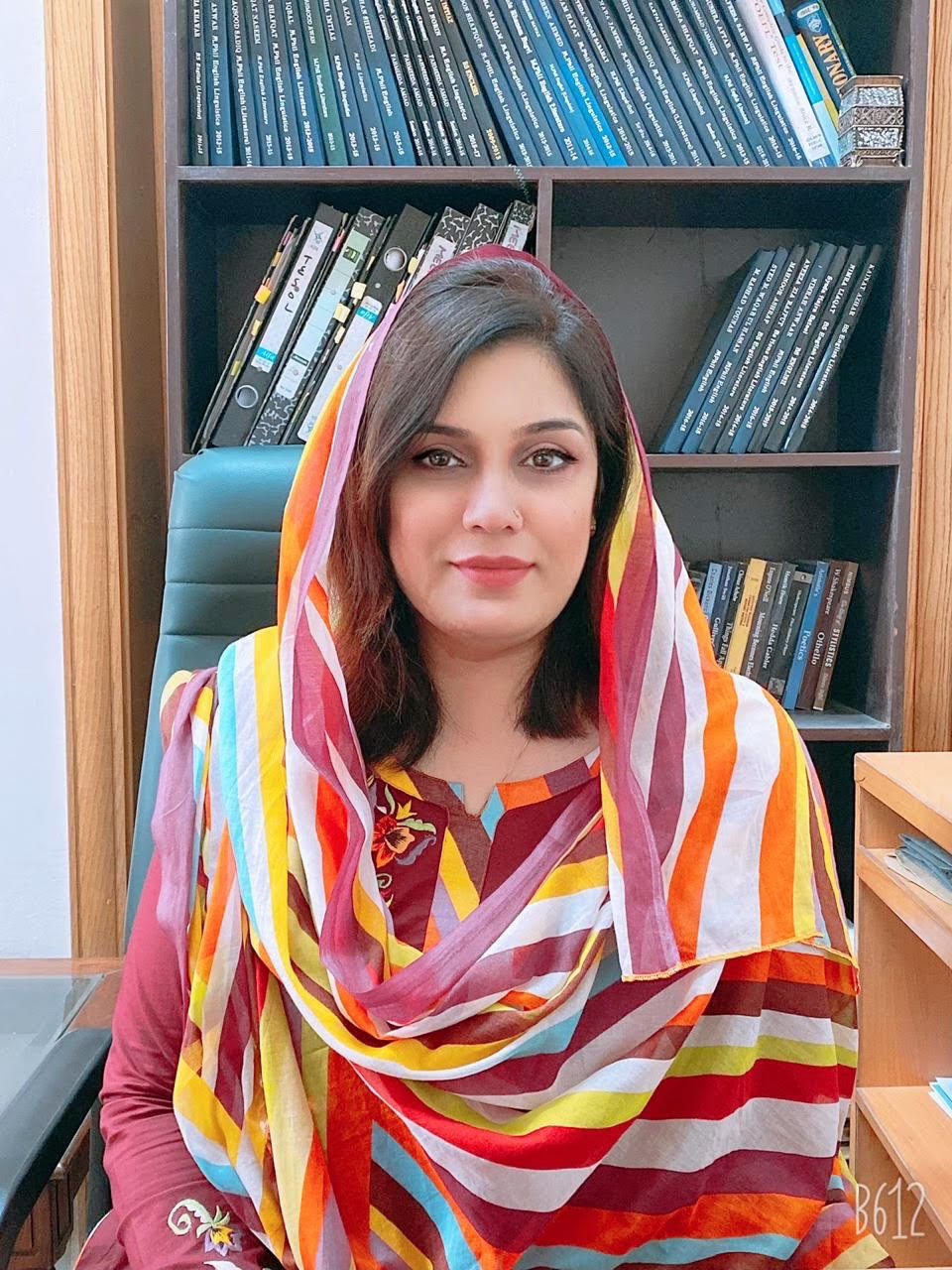 Since September 20, 2007 I have been serving the Department of English at the University of Gujrat as an Assistant Professor (BPS-19) on regular basis .I have a broad range of teaching experience, and I enjoy the responsibilities that come with these teaching positions. I have been serving leading Pakistani Higher Education Institutions (HEIs) for the last 14 years and have been linked up with different academic, management, training, R&D and supervising MPhil Students projects. Having 18 years of unblemished meritorious record of service I have contributed the best possible professional skills and capabilities to various organizations and earned their unbounded appreciation
• Working on my PhD Thesis "Negotiating Destructive Plasticity: A Study of Ontological Metamorphosis in Ishiguro's Fiction" • Have successfully defended my M. Phil thesis on "Environmental Apocalypse in Don Delillo's Underworld " • The Requirements for the award of Degree of MA English included a thesis. The title of my dissertation was, "The Influence Of Hinduism and Buddhism On The Poetry OF T.S.Eliot". Comparative Religion has always been a fascinating study for me. It was this interest, which prompted me to work on this topic. To arrive at the religious truth we should study other religions as well. Otherwise we shall not be able to distinguish between the genuine and the spurious. This study is also directed to explode the myth that the West has always been the source of knowledge for the rest of the world. The fact that Eliot has drawn his inspiration from the East negates this assumption.